How to change your registration
You can log into your account and change your signup untill the 12th of april.
As you can see on the picture, just clik on the name of the competition that you want to change.
If you never received a receipt, click the Send receipt link.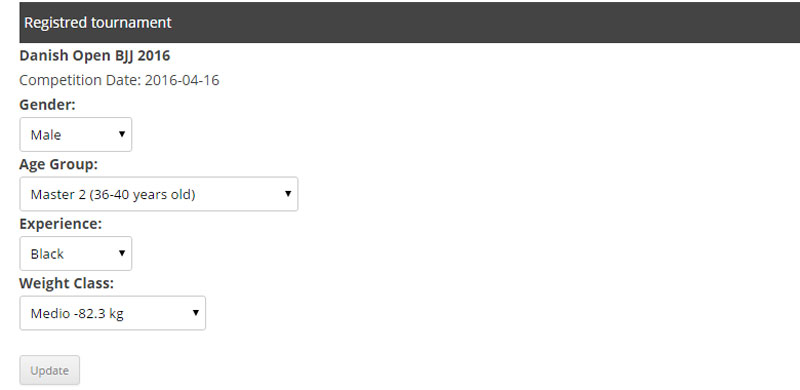 From there you can change the registration.