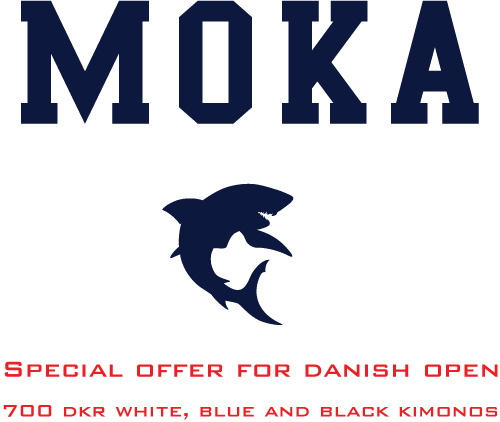 Sign for the open classes at the MokaHardware stand. This is also where you will get your Danish Open BJJ 2013 t-shirts.
Save up to 100 dkr by buying your Moka gi at the Danish Open BJJ 2013
For all the people figthing at 10:00, please be there at 9:00, so that we can start at 10:00.